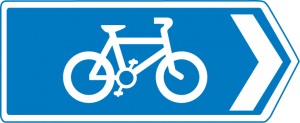 News
September 2023 – unfortunately there will be road closures for the 3 Shire Stages Rally on 16 and 17 September 2023. See map for closures Rally Closure Map. Roads marked in red are closed and those in blue show roads between stages on which rally vehicles will travel.
December 2021 – thanks to Newent Runners for the donation from the proceeds of their annual run to be put towards new and replacement signage.
March 2021 – Blackwells Coffee mobile coffee 'wagon' serving speciality coffee, tea, hot chocolate and cake from the car park at Redmarley Village Hall from March 2021.
September 2019 – small changes to the route in Newent town centre and in Redmarley. New route maps, signage and wall maps.
December 2019 – over 60 cycling routes around Newent to download as gpx. Routes are 25-35 miles and are planned around a refreshment stop in the middle.
About the Newent Loop
The Newent Loop is a 28 mile on road cycling route on quiet roads and lanes through the Gloucestershire countryside. There are two short cut routes of 19 miles each. The routes are sign posted and can be ridden in either a clockwise or an anti-clockwise direction.
CAUTION: the routes cross busy main roads at several points.
CAUTION: please dismount and take extra care when using the path between Church Way and Court Road in Newent. Local residents who use this footpath have reported cyclists riding illegally on the pavement.